Pizzeria Picco: Well Worth The Drive Outside Of San Fran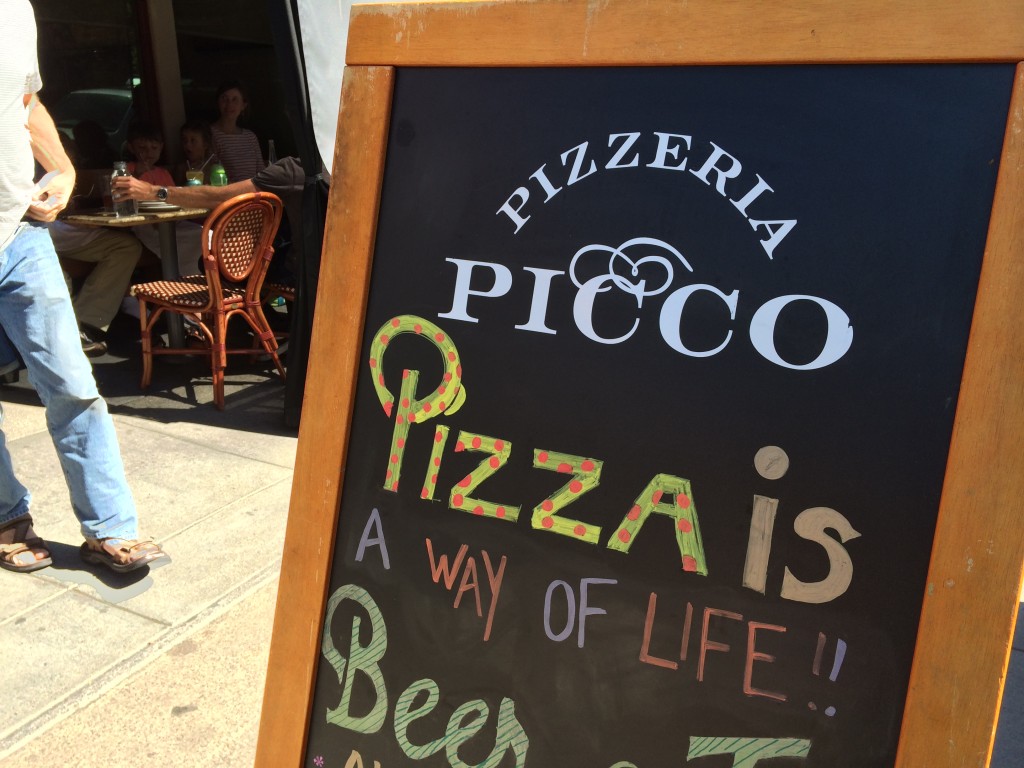 I spent the summer of 2012 living in San Francisco and had the opportunity to visit many notable pizza spots in Bay Area while I was out there including Little Star, Liguria Bakery, Cheese Board and perhaps my favorite, Arinell Pizza. One place I didn't get to cross of my list was the highly regarded Pizzeria Picco (316 Magnolia Avenue) in Larkspur, California — a 45 minute drive north of San Francisco. I recently spent a couple of days in San Francisco and Pizzeria Picco was at the very top of my hit-list. I drove there right from the airport for a late Sunday afternoon lunch.
The first thing you'll notice when you arrive at the restaurant is that it's small. Very small. In fact the only seats inside are at a bar. And there are only about 10 stools. Outside, under an awning there are 7 tables. The restaurant utilizes the outdoor space all year around (in the winter time, even though it doesn't get that cold, the outdoor space is enclosed). With a capacity of just about 35 people, the prime time waits can be gruesome. Which is why Pizzeria Picco not only offers take-out pizza, but also sells frozen versions of some of their pies which can be heated up at home. Although I didn't try any of those, I was told that they are all made fresh daily and vacuum sealed.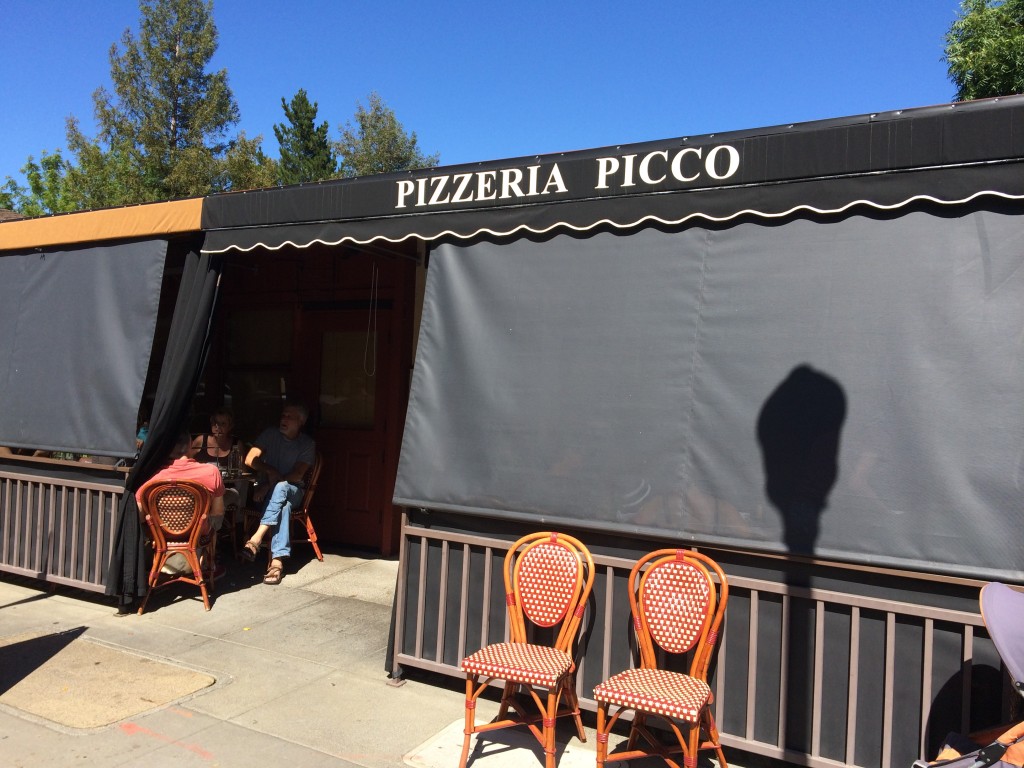 In addition to pizza (about 10 pies on the menu + a daily special), Pizzeria Picco also serves a selection of soups, appetizers, and ice cream — the latter of which was quite popular on the warm afternoon I was there. I grabbed one of the bar stools inside and while all the tables outside were …read more
Source:: I Dream of Pizza