Surf's Down: Agostino's In Honolulu Disappoints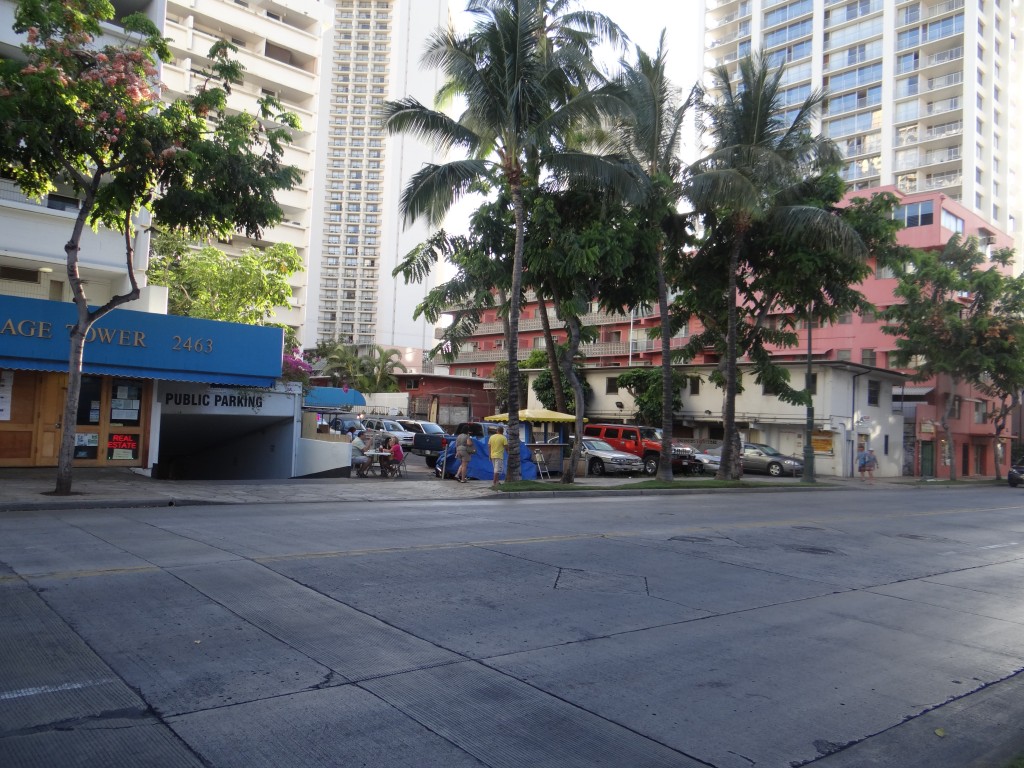 There is a lot of delicious food in Hawaii. But when it comes to pizza, it was pure disapointment during my first trip to the 50th state. Okay, I didn't try all the pizza in Hawaii, but for a state which has a well known style named after it (you're familiar with Hawaiian pizza, aren't you?) + such great produce and conditions for food production, I was sad with what I found. I spent four nights in Oahu followed by three nights in Maui, although I limited my pizza intake to the former. I did research before I left and there didn't seem to be any consensus on the best pizza in Hawaii. In fact, the photos that accompanied some of the more positive reviews indicated that those reviews might be a bit too optimistic.
Two of the nights we spent in Oahu, were in Waikiki, the main commercial strip on the island. On our way to our Airbnb rental, I spotted a "pop-up" pizza shop in a parking lot around the corner from where we were staying. It was crowded and the pizza looked decent. I was convinced I might have made a great discovery and planned a visit while we were in town. Our Airbnb host left a list of recommended food places and Agostino's (2463 Kuhio Avenue) made the cut. I was sold.
It's easy to pass Agostino's without noticing it's there. Especially if you're on the other side of Kuhio Avenue. Can you spot the pizza place below?
In my opinion, the fact that it's slightly hidden is part of the allure. It almost looks as if they're serving pies out of a laundromat!
Agostino's serves slices for $6 (which equate to 1/4th of a pie) or whole pies for $24. I don't think I've ever been to …read more
Source:: I Dream of Pizza