Weasel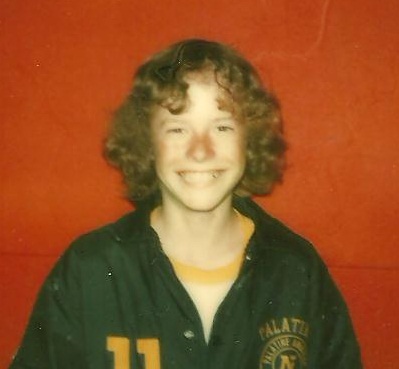 This is a story about my first job at Bimbo's Italian Restaurant in Chicago when I was just 14, (above). It was an exciting time for me to get paid for my work- a particularly new concept which gave me pride and self-worth. Bimbo's was as old-school as they get. We washed dishes by hand, and every item was made in-house and cooked ala-minute. Each night, the steamy kitchen hummed with controlled chaos as the plates, pans and silverware piled up equaling the beads of sweat that fell to the worn wood floors but no one complained or quit because this was the house of a great Italian chef from Lucca- Chef Bimbo Bianchi.
Weasel
John Gutekanst
Let's face it, there are no celebrity dishwashers.
Those of us who carry this wrinkled torch of honor in our hearts and memories, are hard pressed to admit that those nights of stale smells, steam and never-ending piles of goo-covered china were the best of times. My service as a porcelain pirate started when I was fourteen years old at Bimbo's Italian Restaurant in Palatine Illinois and continued for years to come. I will never forget that sweltering first night of my first job.
The stench of the dumpster bloomed under the sunset as my mom pulled up behind Bimbo's in our Dodge station wagon with faux wood siding. Mom squinted suspiciously at the building through the soup of gravel dust and leaded exhaust that crept through our open windows.
"Hon, are you sure you want to do this?" My mother asked.
"Mommm." I responded with a head roll while grabbing the door handle.
A kid in ninth grade told me he earned a whopping $1.60 per hour here and I was enticed by the allure of adventure and cash that this job would bring.
Mom smiled and tried to …read more
Source:: Pizza Goon