Malaysia Style Pizza At A Penang Mall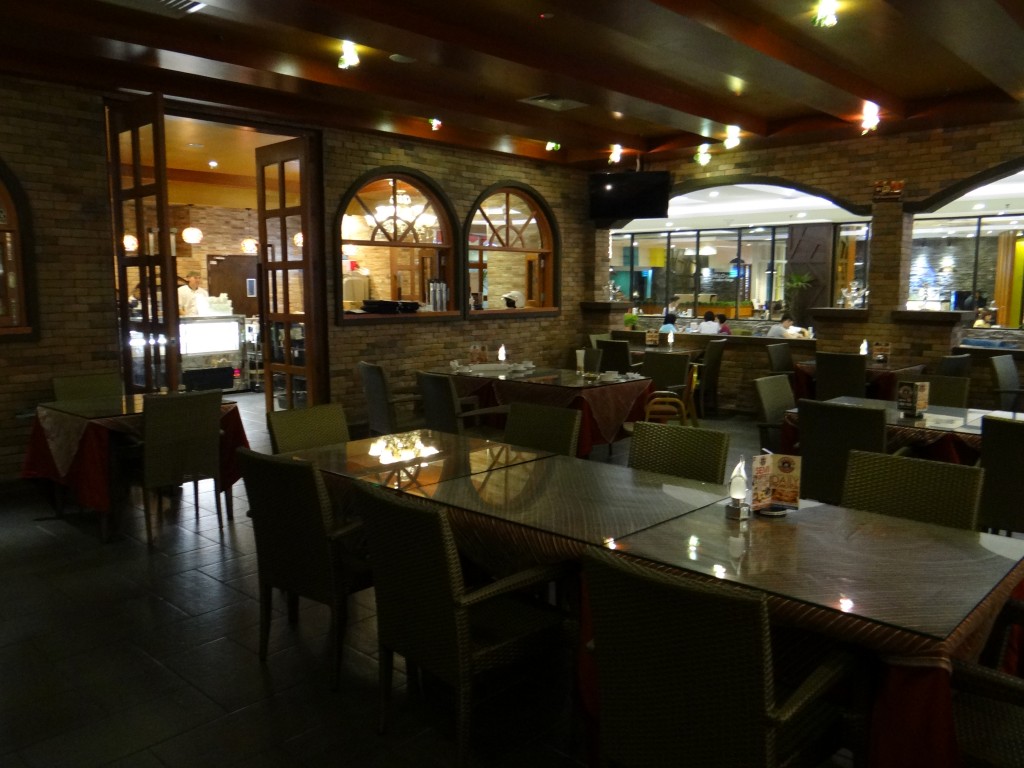 On my trip to Asia earlier this summer, I visited Singapore and Malaysia. The pizza I had in Singapore was pretty good, but I must say I was more excited to try some pizza in Malaysia. Singapore is one of the more westernized cities in Asia and the pizza there wasn't particularly adventurous. But that isn't the case elsewhere in Asia (for example, this pizzeria I visited in Vietnam on a previous trip to Asia features tuna curry pizza and a salmon miso cream pizza). I was excited to see what crazy styles and toppings I might find in Malaysia.
One of the best food cities in Malaysia is considered to be Penang, so I decided to wait until I arrived there for my pizza adventure. All my research pointed me to the same place: Giffy Pizza & More. And I was really excited about it. The photos here looked promising. And although TripAdvisor isn't a great resource for food, the reviews were overwhelming positive on there. So immediately after dropping off my bags off at the hotel, I headed for Giffy. When I arrived, at 9PM on a Friday night, they were closed (their Facebook page notes that they are open from 11AM-11PM). I was disappointed, but determined to try this pizza. So I returned on Saturday around lunchtime and they were still closed. So I messaged them on Facebook and it wasn't until I was already back in the States that I received a reply from them. "We are closed we will open in another location …sorry for the inconvenient Sir," they wrote.
Without another place in mind, I had to call an audible. About a 10 minute walk from Giffy was a place called Pizzaiola which had some decent enough reviews on foursquare …read more
Source:: I Dream of Pizza