Scott Anthony on Punxsy Pizza, Tony Gemignani and Pizza as Social Change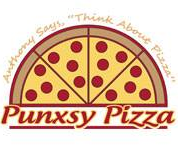 Scott Anthony talks about his pizza, and how he uses his pizzeria Punxsy Pizza as a vehicle for social change.
Scott Anthony is a Pizza Consultant as well as a pizzeria owner. He has been in the pizza business over twenty years. For many of those years he ran a very successful pizza franchise. He took the franchise to one of the top selling pizzerias in the chain.
Scott decided he wanted to take his pizza making to the next logical step and that was to open his own independent local pizza shop in his home town. He dropped the franchise and created his own local pizzeria called: Punxsy Pizza.
What sets his pizzeria apart is what Scott has done for the local community. He has created a fund raiser for the local fire department known as Punxsy Pizza and Prevention. Scott gets the fire Department involved in making pizza and delivering pizza. This fund raiser is wildly successful for the Local Volunteer Fire Department as most of their funds come through donations. According to the local paper more than $40,000 in donations was raised in a single day. Every dollar went to support the local fire department.
Scott is at the forefront of using pizza for social change. He is a role model for other pizzeria operators regarding the power of pizza. Scott understands using pizza for Social Good.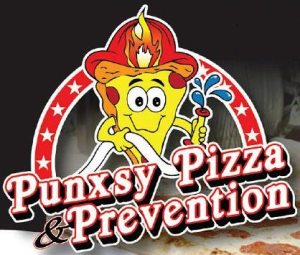 Punxsy Pizza and Prevention
Scott has had Tony Gemignani come to Punxsutawney, PA to promote pizza. Tony is the auther of The Pizza Bible and did an entire event there. In addition Tony G. was almost attacked by Punxsutawney Phil. Scott cites one of his highlights in his career was being named to the World Pizza Champions Team.