Maitake Knotted Pizza on Old Baguette Dough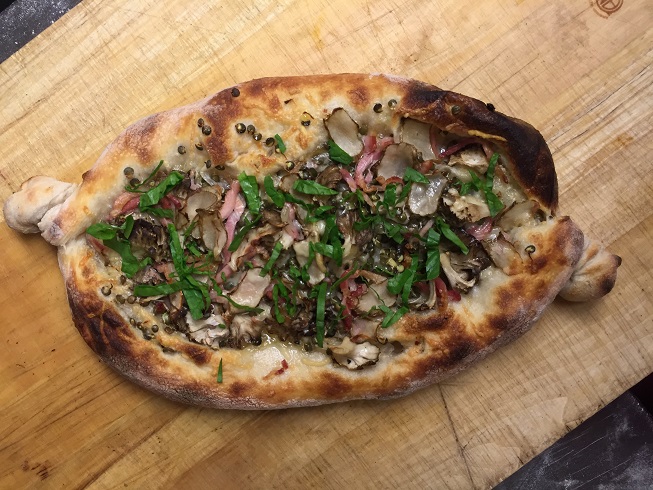 Maitake mushrooms are one of the many but nuanced signals that summer is ending and fall beginning. They are called "Hen of the woods", (not to be confused with "Chicken of the woods) because of the featherlike attributes of the numerous caps. The Japanese translation for maitake is "Dancing Mushroom" and it grows in clumps right near big oak trunks meet the earth. I got mine through a trade with a great vendor at the Athens Farmers Market.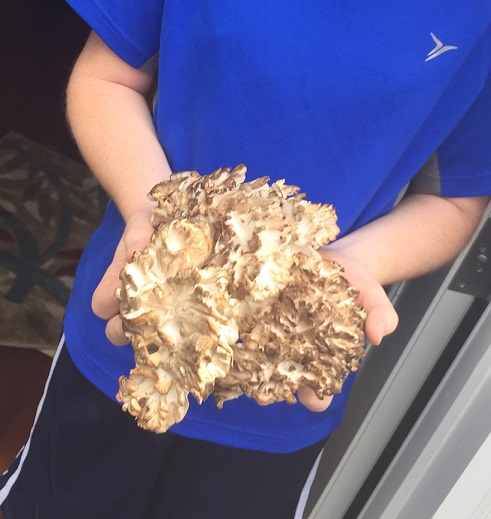 This is a nice clump. When Maitake are young you can cut well into the trunk but when they are older, the trunk gets tough. Today, I've decided to use some four-day old, cold fermented baguette dough that is a blend of all-purpose or lower protein flour and another flour that is up to 14 percent protein. This will be a good balance of texture and crunch when I bake it at a high temperature.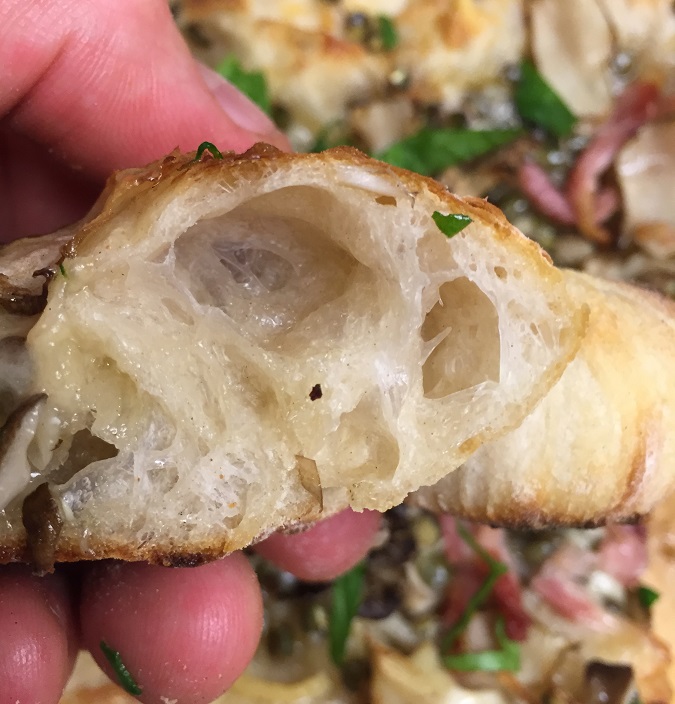 Our baguette dough is naturally leavened with almost 50 percent starter which gives it an modest sourdough flavor profile and a great deep, golden crust along with waxy, irregular aveoli, or cells.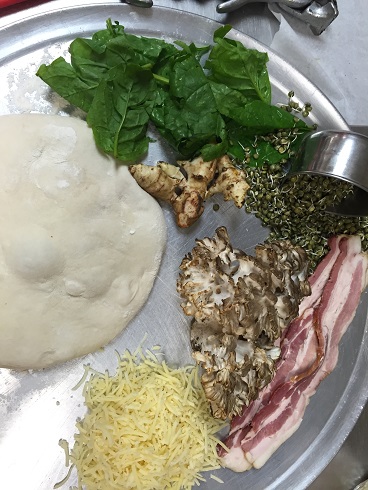 The maitake mushroom contains L-glutamate which is natures flavor enhancer that produces umami or "The fifth taste" which is that back of the palate pleaser that both tomatoes and Parmigiano Reggiano exhibit so the toppings for this foray into savory land have to be great partners for this particular mushroom. I've chosen my all star cheese- Gruyere, along with sprouted Puy (or French) lentils, local Harmony Hollow bacon, Jerusalem artichokes that I've been growing in my garden and some fresh spinach for color and crunch after the oven. All of my toppings for this pizza are going …read more
Source:: Pizza Goon