Bone Marrow, Turnip and Staghorn Sumac Pizza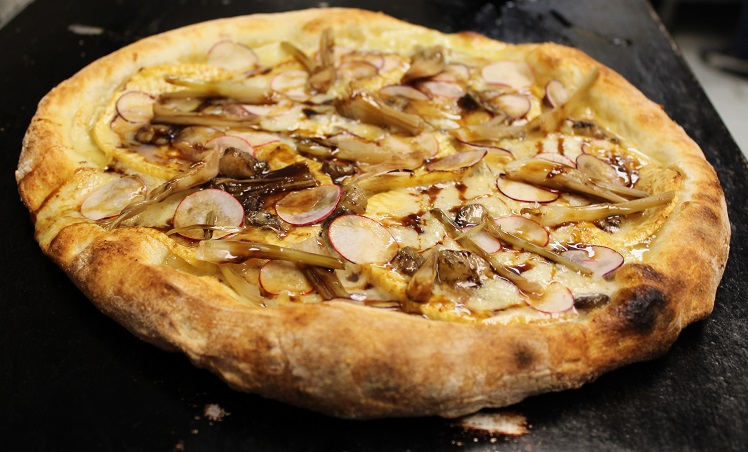 Winter is a great crisp season with plenty of cabin time to contemplate exactly what makes a fabulous pie. Gone are the playful distractions of summer and the bounty of all the great produce from farms around these parts. These cold months used to be the leanest times in the days of old as foods were either pulled from pickling jars in root cellars or fermented to lengthen the lifespan. These days, it seems that everything is so readily available as long as those giant fossil-fuel, tractor-trailers keep loading up our mega stores with foods from all over the world.
Convenience is the hallmark word of todays food system where terms like 'Conventional' has replaced 'sprayed' and "local" is relegated to tags referring to a distribution hub, not a field. (That's you Kroger!)
I've decided to embrace three of the foods I've found outside in the these winter days of southeast Ohio; The Staghorn Sumac and a frozen Italian flat-leaf parsley plant along with some crisp radishes that my friend and teacher Keith Mcartney grew with his class at Federal Hocking High School. I've incorporated all three into a pizza with roasted bone marrow, Parmigiano Reggiano, and Teleggio.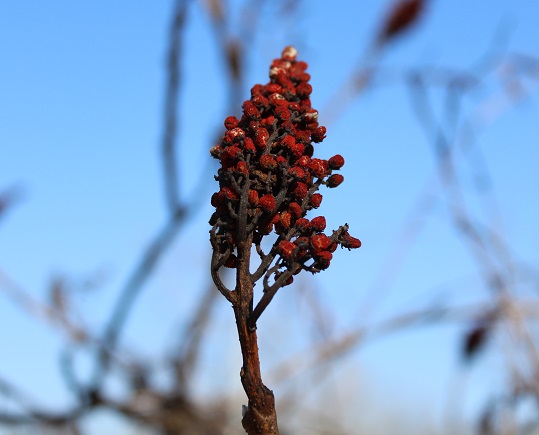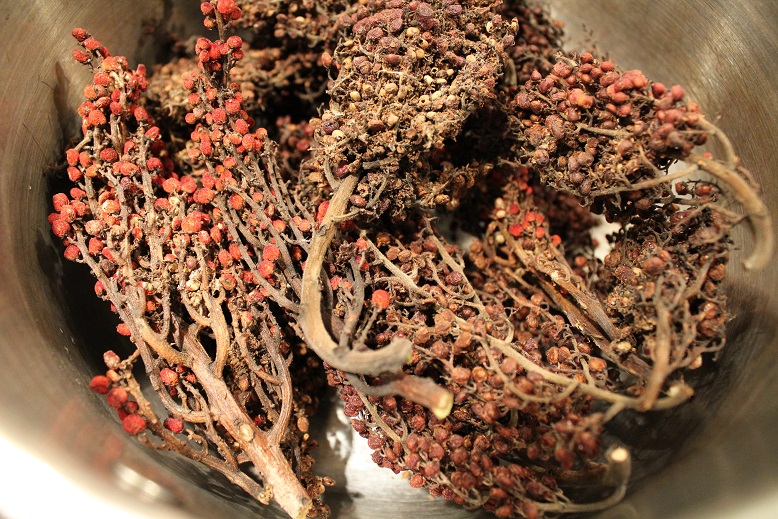 I started with the Staghorn Sumac as a tea. The sumac I collected was from atop a mountain in a forest in Vinton county right over where we saw some nice logs of bobcat scat. It was perfectly dried from the strong winds.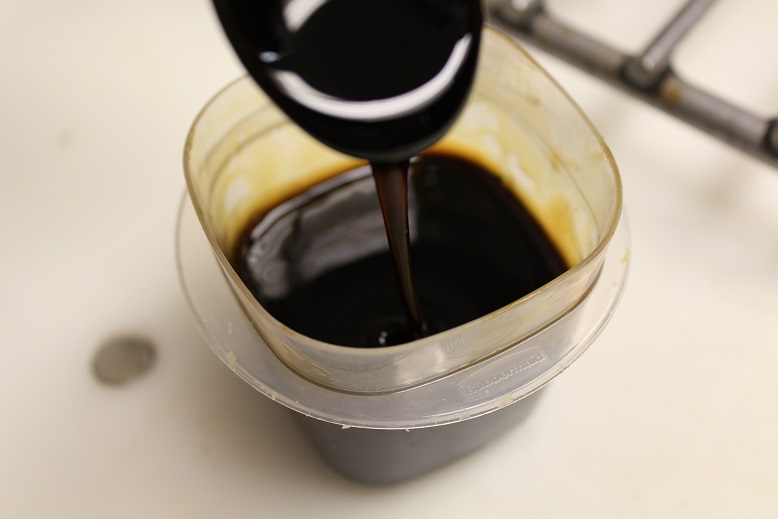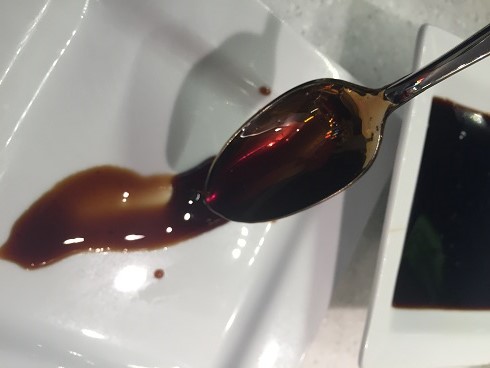 After rinsing the sumac thoroughly, I reduced it in a pot of boiling water brought to a simmer until the liquid looked dark and tasted like a sumac tea. I then strained the sumac and reduced the liquid by half. Then I …read more
Source:: Pizza Goon