Emmy Squared: Detroit Style Pizza Comes To Brooklyn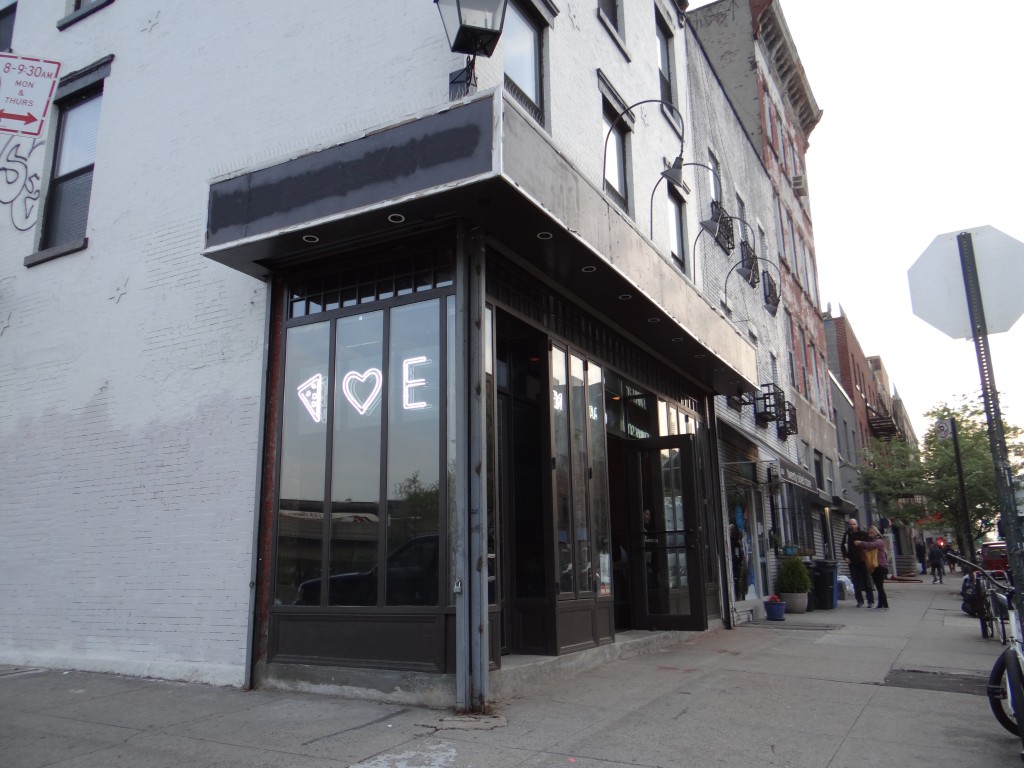 Pizza Loves Emily (or Emily, for short!) in Clinton Hill has been one of the hottest pizza places in NYC for the past two years. So when its owners decided to open a second location, it made complete sense. Except there was one catch. This wasn't going to be another Neapolitan style spot, like the original Emily, but rather a restaurant serving Detroit-style pizza. Music to my ears!
I've written about Detroit-style pizza many times on I Dream Of Pizza. The first Detroit-style pizza I had was in Austin at Via 313 (still my favorite!). And I've also enjoyed this style of pizza directly from the source: Buddy's and Loui's in Detroit. But until last month, getting some Detroit-style pizza involved hopping on a plane from NYC. That is no longer the case since Emmy Squared (364 Grand Street) opened its doors.
A brief synopsis of how Detroit style pizza originated: Legend has it that back in the day, assembly line workers in Detroit factories would bring home auto pans from work for cooking and baking. And over time, pizzerias began to use those pans too. The industrial steel pans enable a crispy texture to form on the outside of the pie. The style has been growing in popularity in recent years and it was only a matter of time before it made its way to New York. The big question is whether Emmy Squared can continue to fill up its seats beyond the initial buzz — what is essentially New York's "honeymoon phase" with these pan pies.
Not every pizza trend has lasted in New York. Remember the "montanara" pie? Fried pizza is long gone! And deep dish? Well, Emmett's is still in business, but you rarely hear about it. The initial interest wore off …read more
Source:: I Dream of Pizza