Proof Pizza & Pasta, Solid Addition To Miami Pizza Scene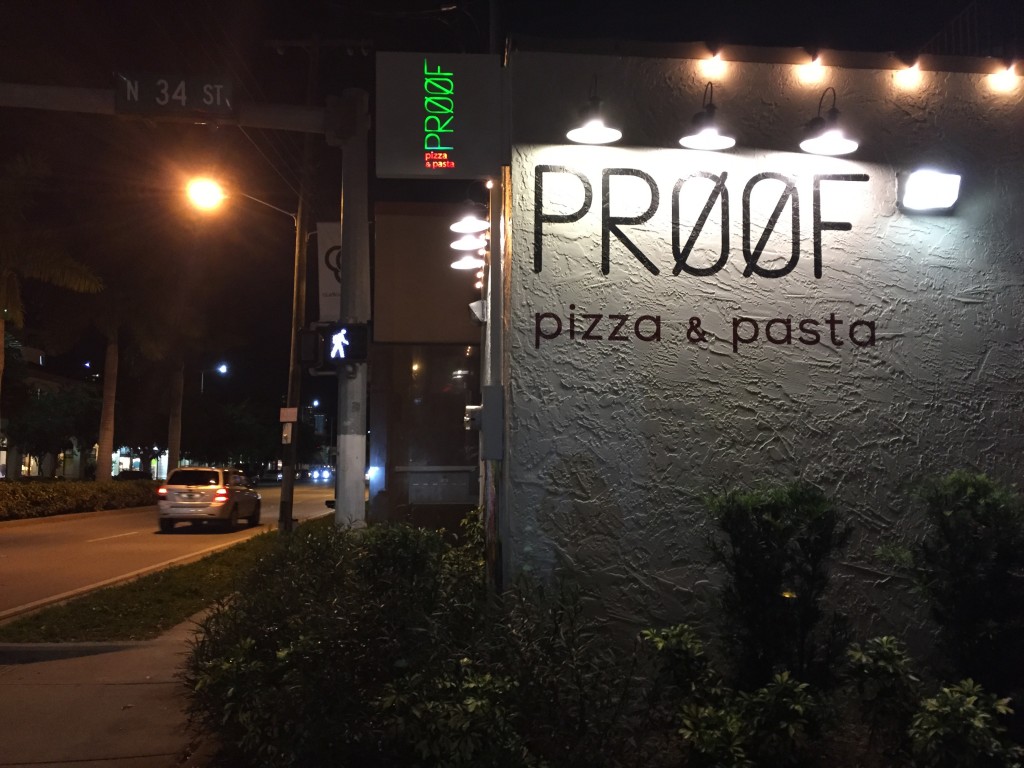 Every January, for the past few years, I've gone down to Miami with my family to escape the New York winter for a few days. We usually eat pizza at least one time per trip and I've developed a liking of Steve's Pizza, where we've visited on multiple occasions. Steve's is a "hole in the wall" type establishment that sells New York style pizza on Biscayne Boulevard which is pretty impressive given its locale. What I had yet to find — until my most recent trip — was good "upscale" pizza at a sit-down restaurant. That all changed when I visited Proof Pizza & Pasta (3328 N Miami Ave).
There are a few of distinguishing factors about Proof. First, they have an outdoor garden which can seat a couple dozen guests when it's nice outside (which, let's be honest, is pretty much every night in Miami). And inside, the restaurant's walls are decorated with cool artwork, which makes sense given that it is located on the outskirts of Miami's Design District. Although the place isn't big, they do have a small bar with a television, which is great if there happens to be an NFL playoff game on, as was the case the evening I was there.
The service at Proof wasn't bad. But it was definitely odd. A few instances occurred which I found a bit abnormal. We had a 6:30PM reservation and arrived right at 6:30, but there was a line of about five people at the hostess stand. Rather than seating the parties that were in line (or taking their names down), the hostess began calling people on the phone who had 6:30 reservations to see when they were going to arrive. When my phone rang and I realized she was on the line, I waved …read more
Source:: I Dream of Pizza