Pizza In A Trullo: Pies In Italy's Puglia Region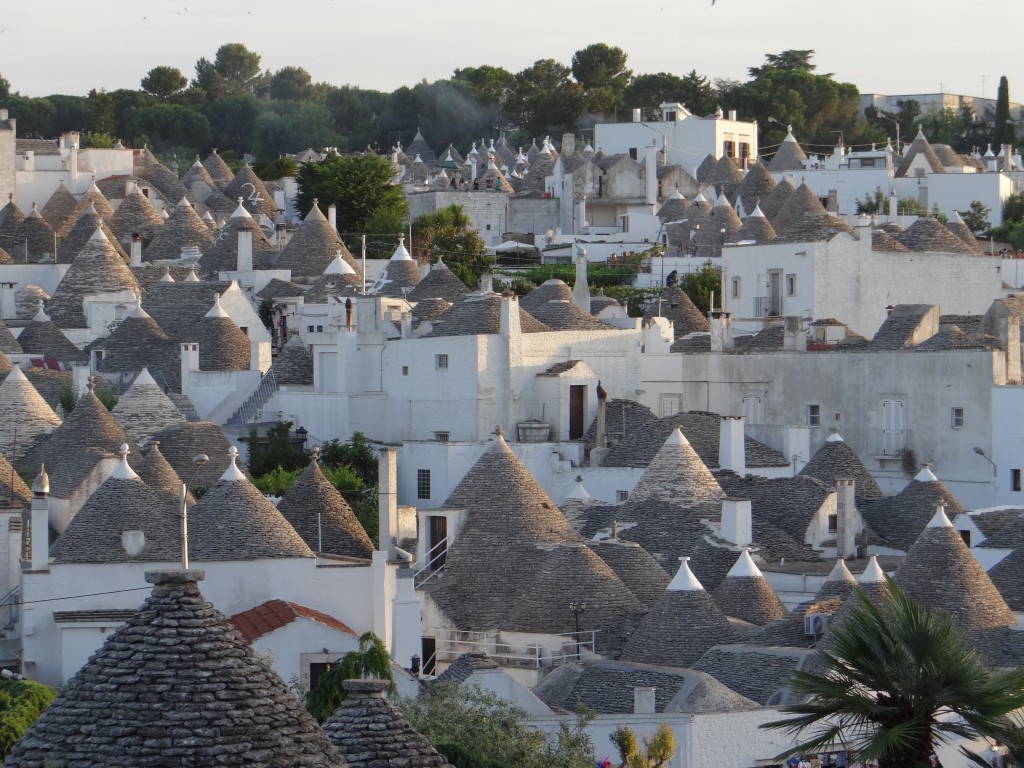 In June, I spent two weeks in Italy on my honeymoon. I've spent a lot of time in Italy in the past. And I've eaten a lot of pizza there (check out my 13-part series from 2011). So, understandably, my focus was not on pizza this time around (as it so happens, we ate pasta just about everyday).
That being said, there was no way I was going to visit Italy and not have a few pizza meals. One of the better places I tried was called Il Pinnacolo (Via Monte Nero, 30) in Alberobello — a town located in the Puglia region of Italy. This is what Alberobello looks like:
It's a town made up of hundreds of trulli (singular: trullo). I wasn't aware of what trulli were until earlier this year when I came across a photo similar to the one I took above… and immediately noted that I needed to visit this town. Trulli are dry stone huts with conical roofs. Historically, they were constructed as temporary shelters and storehouses. But over the past 20 years, many abandoned trulli have been restored — some are rented out as apartments and others house businesses and restaurants. Not only did we stay in a trullo, but we also dinned in a trullo.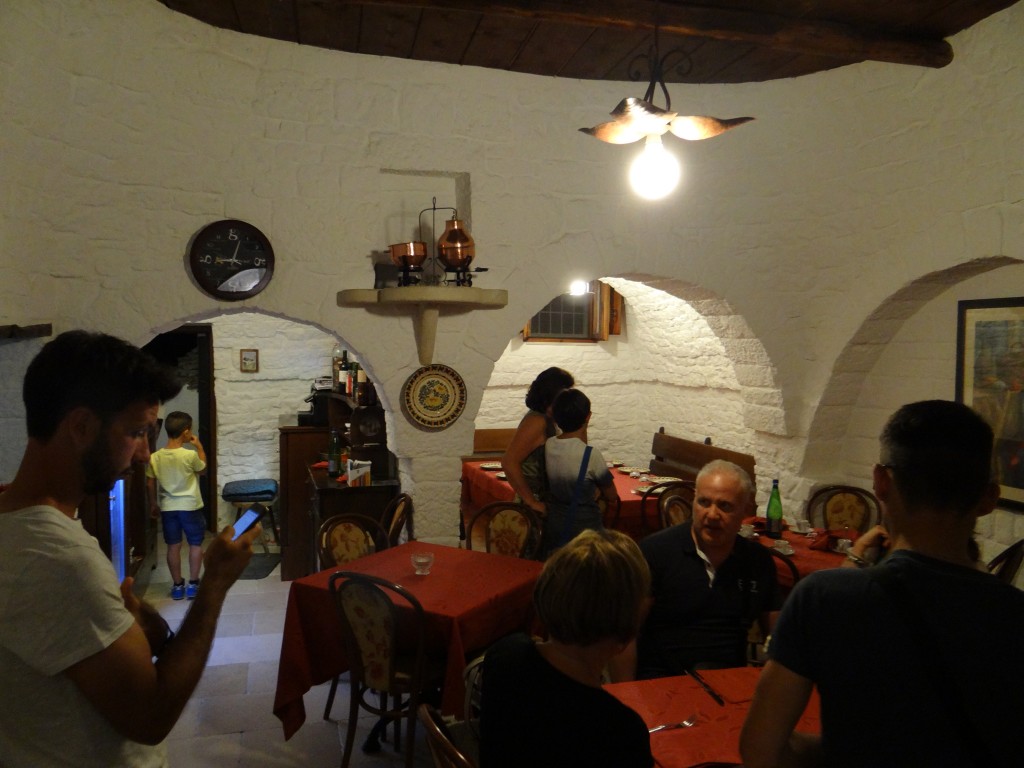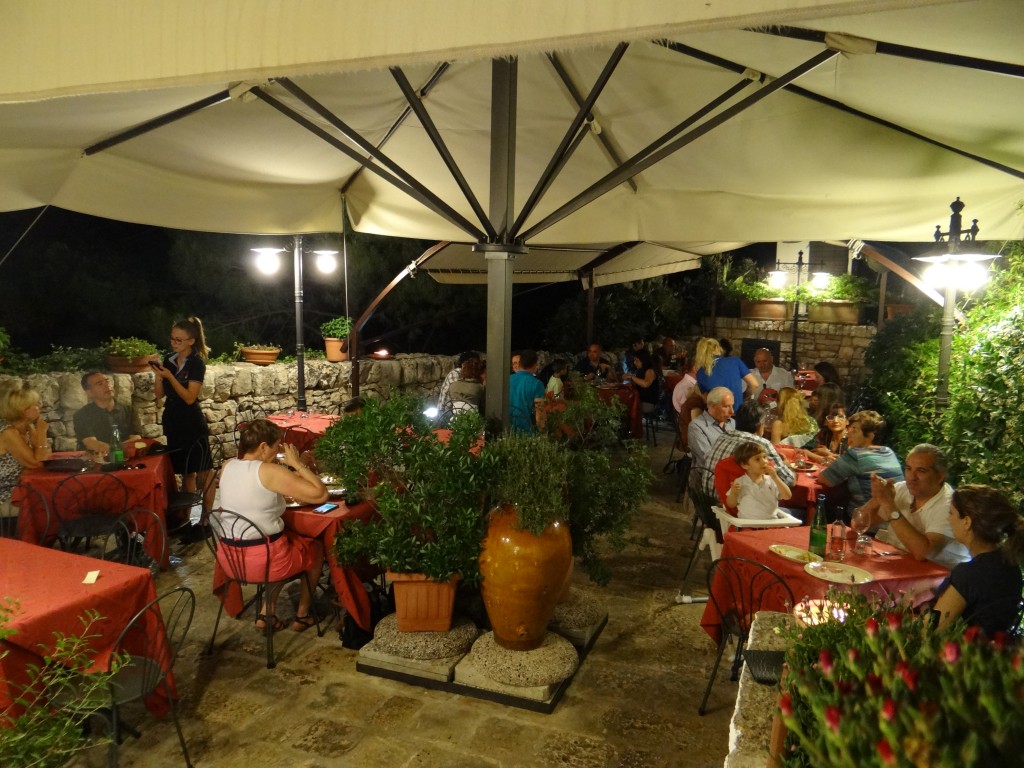 Walk into Il Pinnacolo and you can see the hut-like structure of the trullo from inside — featuring arches and the conical roof. The restaurant also has a large backyard which was packed on the evening we were there. Even though it's quite scenic back there, I recommend sitting inside. There is something cool about dining inside of a trullo rather than under an umbrella outside.
There are 23 pies on the menu ranging from €4-€8 Euro (about …read more
Source:: I Dream of Pizza