Pizza Expo, March 27 – 30, 2017 Las Vegas Convention Center

Pizza Expo is the premier event for the pizza industry and the world's largest gathering of pizza professionals.
This is your once-a-year opportunity to come together with other successful pizzeria operators from across the U.S. and the world to see, shop, network and learn!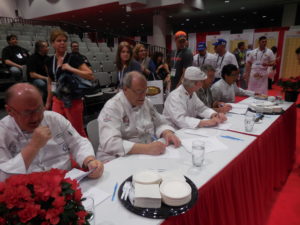 Pizza Expo, will be held on March 27 – 30, 2017 Las Vegas Convention Center in Las Vegas.
This year's show is going to be bigger and better than ever with 450+ exhibitors and 90+ educational sessions, demonstrations, workshops and networking events. This is the Las Vegas Pizza Show, sponsored by Pizza Today magazine.
You can find out more by going to
Pizzaexpo.com

Why You Should Go:
Discover endless possibilities to take your operation to the next level. Make plans now to join 7,000 of your fellow pizza professionals to exchange ideas…improve your operation with a world-class education program…and discover the hottest new products and innovative trends. You can't beat the experience or the value.
Check out this video:
With so many business-boosting opportunities in one place, it makes sense to bring key employees with you. Please remember to take advantage of our popular discounted Buddy Rates…the more people you bring, the more you save.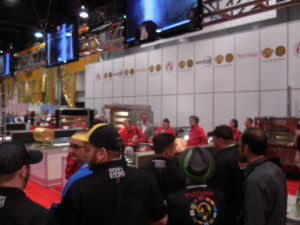 You can also take part in the World Pizza Games. Showcase your own pizza making skills with the best of the best pizza makers in the world. You can also participate in the World Piza Games and become a world pizza champion! Or you can just enjoy the show.
<img src="http://legendsofpizza.com/blog/wp-content/uploads/2012/02/world-pizza-games-300×155.jpg" alt="World Pizza Games" width="300" height="155" srcset="http://legendsofpizza.com/blog/wp-content/uploads/2012/02/world-pizza-games-300×155.jpg 300w, http://legendsofpizza.com/blog/wp-content/uploads/2012/02/world-pizza-games.jpg 607w" sizes="(max-width:
…read more
Source:: Legends of Pizza