Pizza and Breads in Goon-thousand16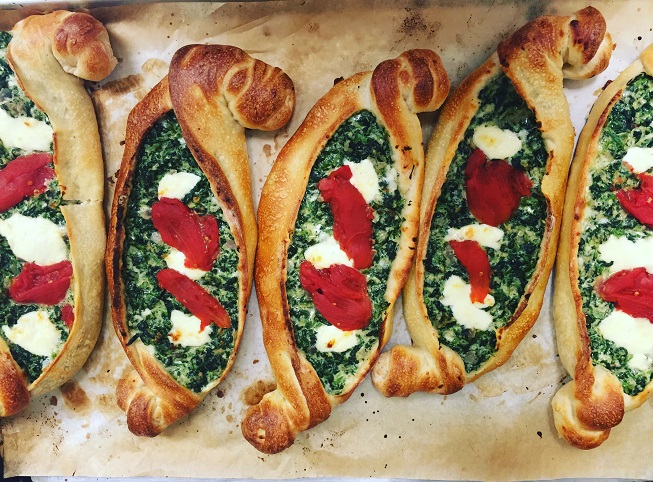 I make my living making pizzas and it's been a busy year. Here are some of the pizzas and breads I've been involved with in 2016.
Above are a bunch of Turkish style Pide (Pee-DAY) with spinach, ricotta and Parmigiano Reggiano with Fior di Latte and Valorosso tomatoes.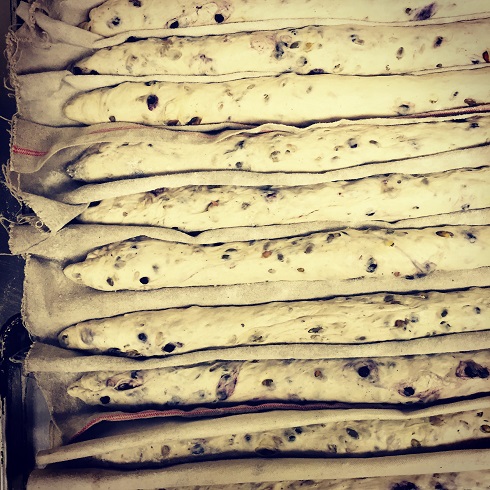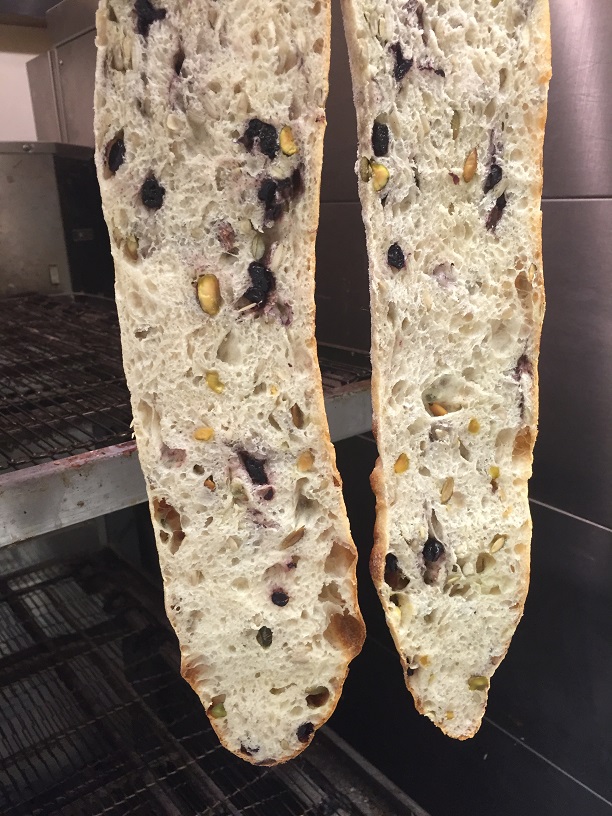 These wonderful, (and expensive) pistachio and blueberry baguettes were a big hit.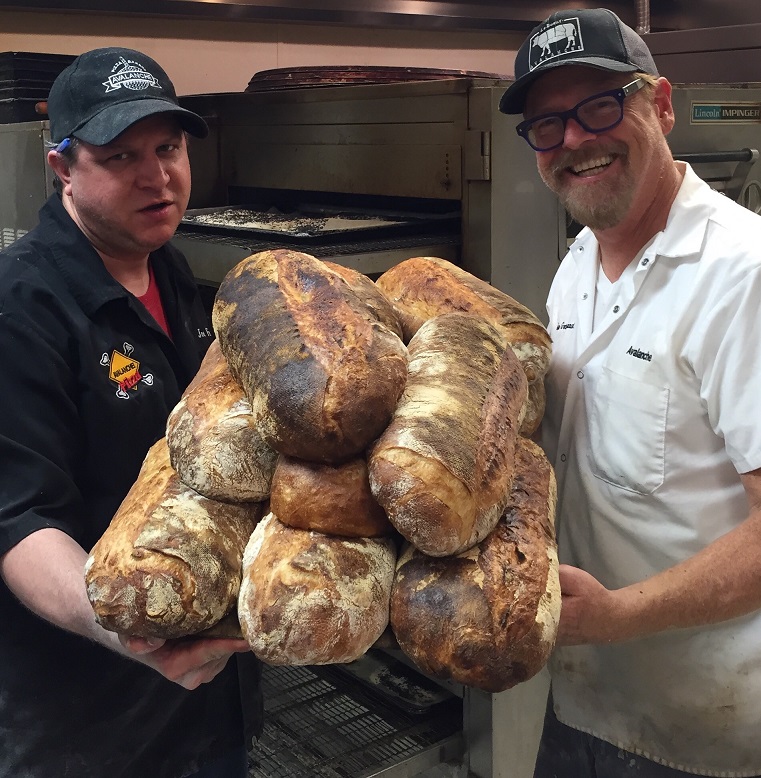 My Managing Partner Joel Fair and I in the wee hours baking some killer sourdough loaves that I call "Bread Zeppelin" These babies rock and I had the honor of taking a mid-cut and soaking it with FIVE eggs, sauteing it in my largest saute' pan for the best damn French toast ever!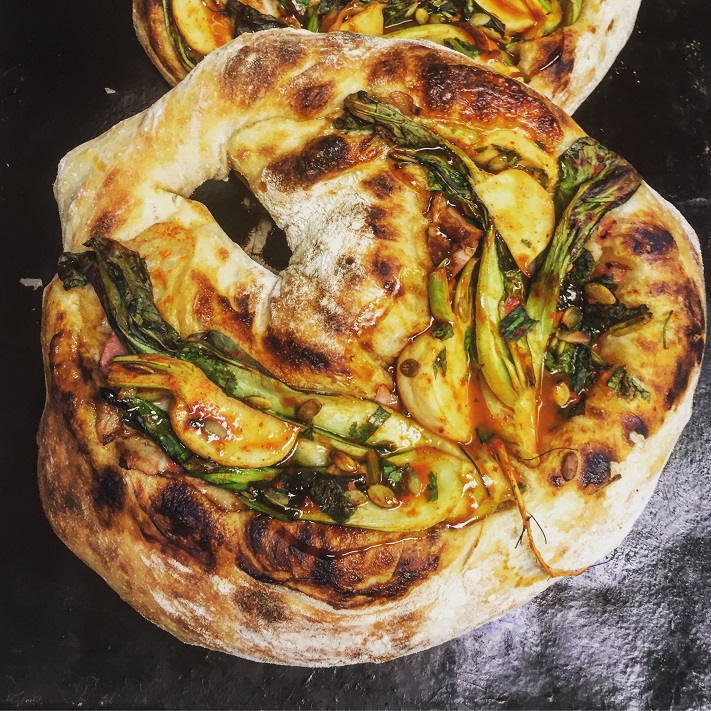 This year I've really ramped up my asian flavors in pizzas. Above is a wonderful kimchi wing, "O" face pizza I made on 30 hour, naturally fermented Manitoba wheat with local baby bok choy from Green Edge Gardens, salt pickled Japanese turnip that I took for a nice swim for 12 hours in my kimchi ferment. I contrasted these bold flavors with my favorite cheese for kimchi- aged provolone and some local Romano Caprino made by Integration Acres and pumpkin seeds. I made a quick sauce of miso pudding and teriyaki. (Both tend to burn a little.)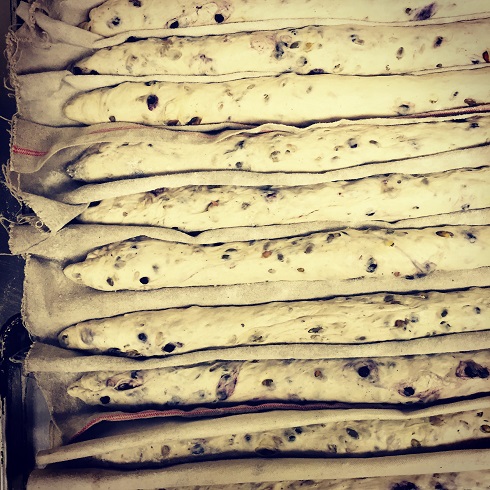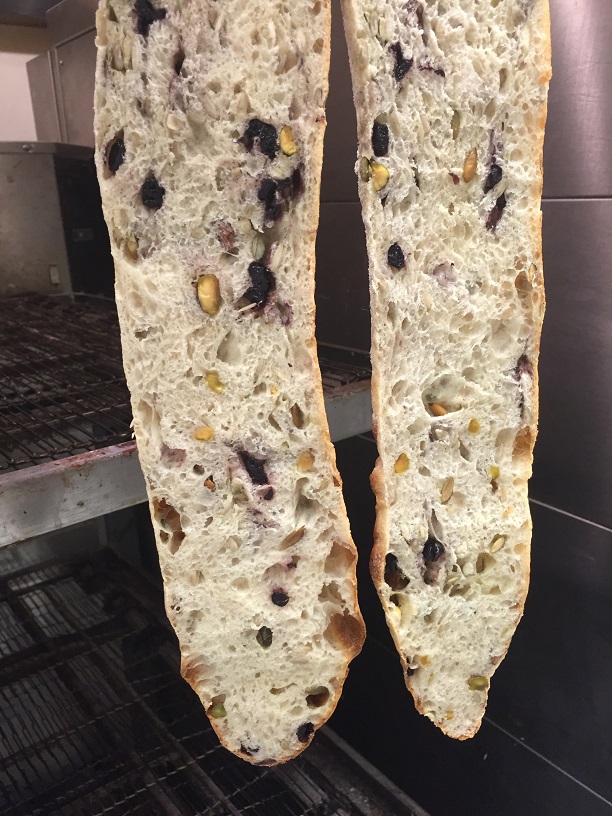 I love the crunch of a nice baguette and made these beauties with blueberry and pistachio.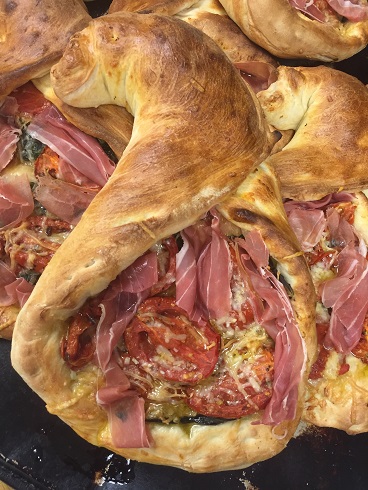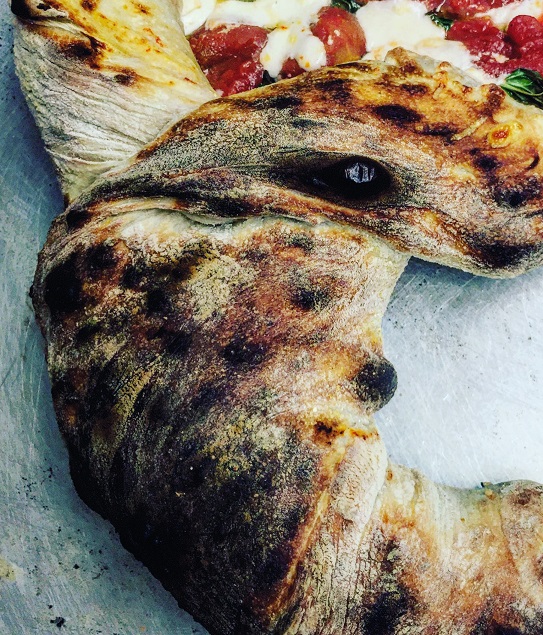 My customers out here in the wilds of Ohio are wild about the folded and horn shaped "Cornetta's" that I frequently bake. My favorite this late summer were these oven-dried, late season Roma tomatoes with spinach, local …read more
Source:: Pizza Goon