Dough! New Manhattan Pizza Spot Focuses On Flour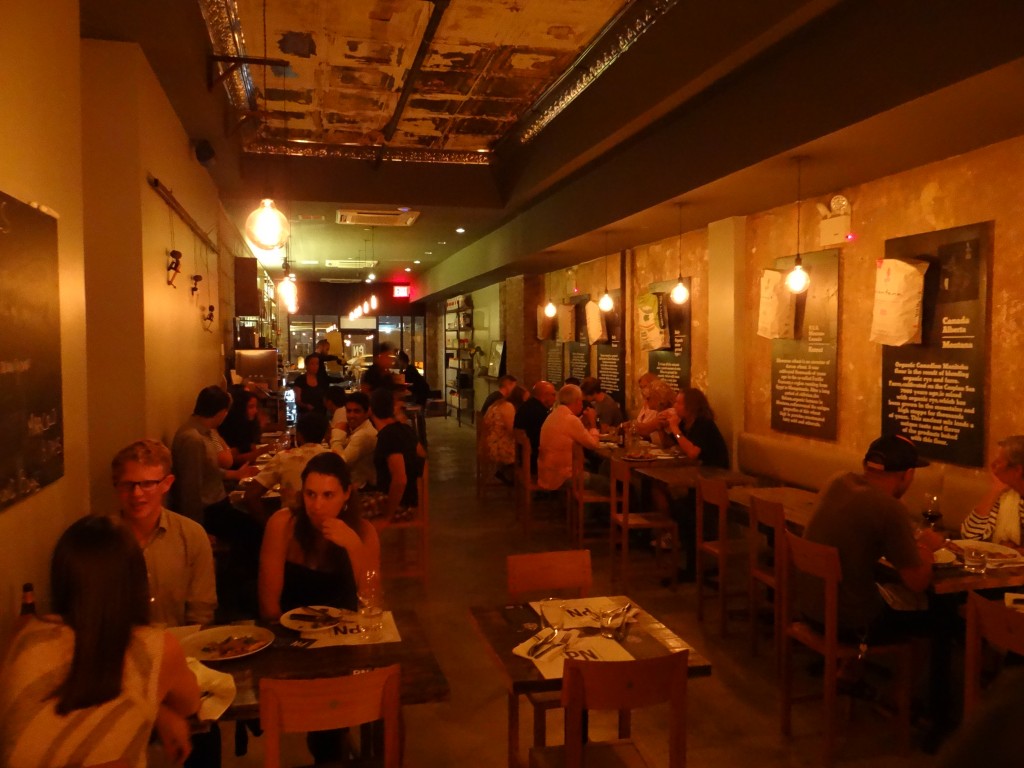 Another upscale Manhattan pizza place? I know what you're thinking… when will this maddness end?
PN Wood Fired Pizza (2 West 28th Street) opened its doors earlier this year with a new spin: flour. That's right. The Nomad restaurant has eight different flour varieties that diners can select for their dough (although only two types are available each day). The place is owned by the CEO of a flour company, so its focus on this ingredient makes sense. Is this some kind of gimmick? Or the real deal? I paid a visit this summer to find out.
The restaurant is located in an area with more and more pizza options than ever before. Most notably, Danny Meyer's Marta is around the corner. On the Friday evening that I was there, the place was pretty full. My group of 8 was seated at a table towards the back of the restaurant which was particularly conducive to our party size. There was a bucket of ice in the middle of the table, where bottles of wine and carafes of water could be chilled. I was a fan of this setup and having two people on each side of the large square table made it easy for everyone to chat. So first tip — if you visit PN, come with a group of 8 and ask to reserve this table.
When you are seated, you'll be presented with index cards featuring the current flour offerings. On the evening we were there, the two types were Miracolo and Organic Stone Ground Type 1. To be honest, I never really put much thought into the type of flour that is used in my pizza dough, but it was nice to read about the two offerings (you can learn about all 8 types on their <a class="colorbox" rel="nofollow" …read more
Source:: I Dream of Pizza