Not So Great "Shack" Pizza In Taipei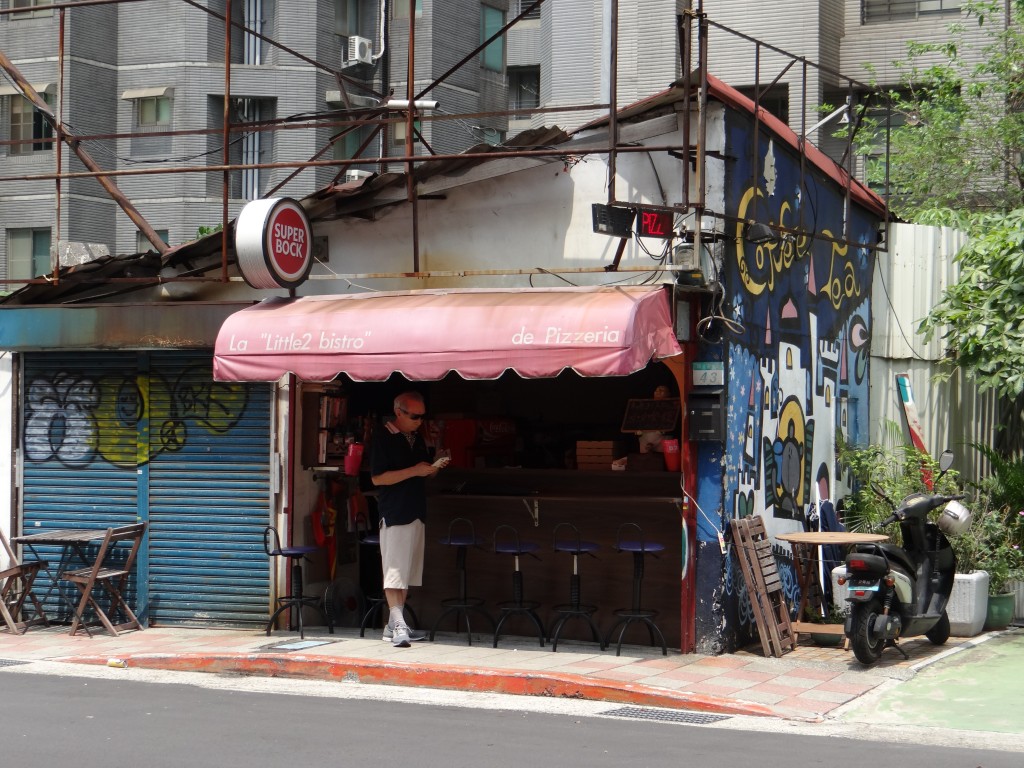 After chowing down on some night market pizza on my first night in Taipei during a recent trip there, I was craving some more Taiwanese pizza. Time was not on my side though — I only had a couple of days to spend in Taipei and there was a lot of other food I wanted to try.
On my final day in Taipei, after grabbing breakfast at Yong He Dou Jiang Da Wang, I spotted a shack across the street with the wording "De Pizzeria" on its awning. Although I was pretty full from breakfast, I figured this was a good opportunity to check out one final pizza place before I headed back to the States.
When I arrived at the "shack" I discovered that it was a legitimate pizzeria named Little2 Bistro (No. 43, Rui'an St, Da'an District, Taipei City, Taiwan 106) with both walk-up and delivery service. They have a full English menu with 20 pies. Although there are some "normal" pies on the menu, many topping combinations you would not find in a pizza place here in the States. For example:
– Maple Almond: maple syrup, Mariani sliced almonds
– Parkway Banana: maple syrup, banana, oatmeal, walnut, plum, cranberry
– Honey Mustard Cuttlefish: red sauce, cuttlefish, onion, honey, mustard
Oatmeal? Mustard? Maple syrup? You can decide for yourself what you think about these combinations, but I was certainly intrigued. That being said, I was pretty full from breakfast (so only wanted to order one pie) and I usually judge places based on their most basic pizza. So I went ahead and ordered a margherita pie (red sauce, mozzarella cheese, tomato, basil). I know… boring!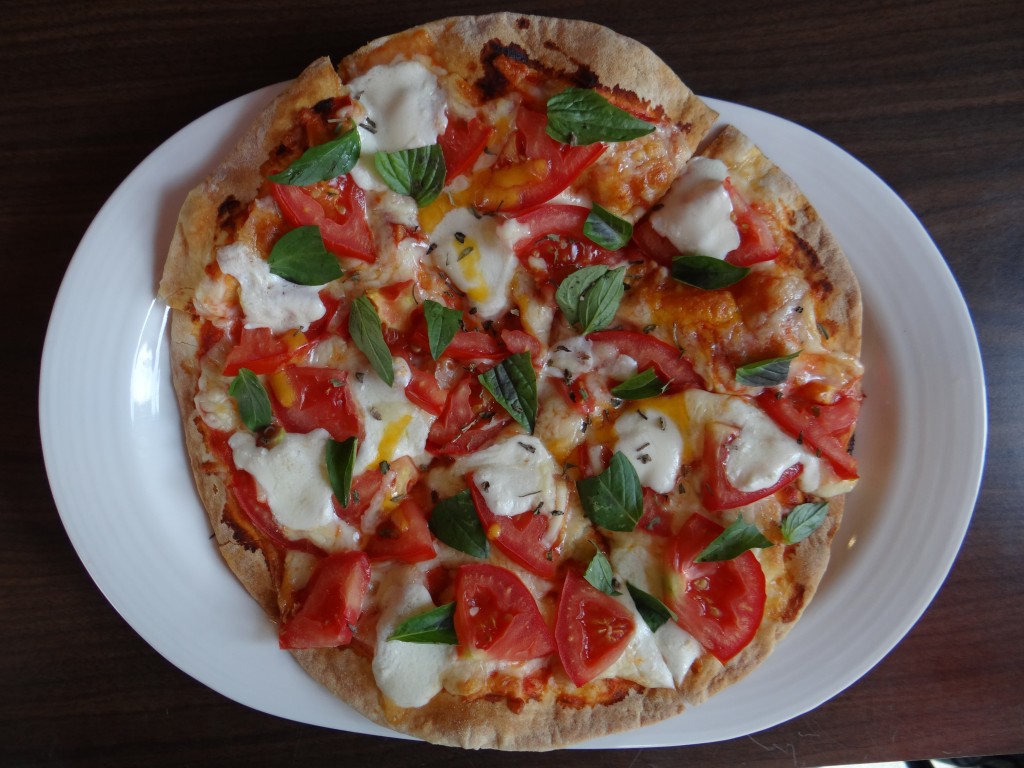 <img alt="DSC00269 (2)" src="http://idreamofpizza.com/wp-content/uploads/2016/09/DSC00269-2-1024×768.jpg" width="620" height="465" srcset="http://idreamofpizza.com/wp-content/uploads/2016/09/DSC00269-2-1024×768.jpg 1024w, http://idreamofpizza.com/wp-content/uploads/2016/09/DSC00269-2-300×225.jpg 300w" sizes="(max-width: 620px) …read more
Source:: I Dream of Pizza