"Burr" Bread Sculpture 2.0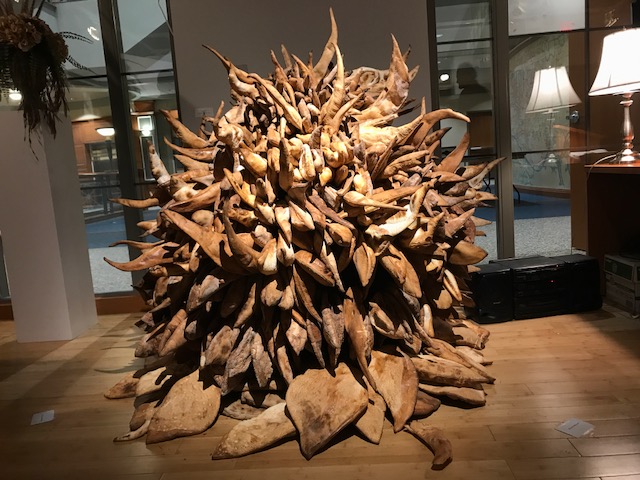 It's been a very busy summer and fall here in Athens, Ohio. I've finally got the Kernza Mojo going after a few years of research, sourcing and frustration. We now have a perennial wheat grass pizza as a menu item. Besides that project, I've also been trying to manipulate dough, bread and pizza in a myriad ways. Here are some cool breads and pizzas that we've produced as a result of our on-going mantra, "If it ain't bat-shit crazy, it's boring."
This "Quattro Nodi has Parmigiano Reggiano, Fior di Latte mozzarella, Shade River organic cherry tomatoes, fresh basil and Corto, California extra-virgin oil. 50 hour cold-fermented sourdough with natural starter- Manitoba wheat.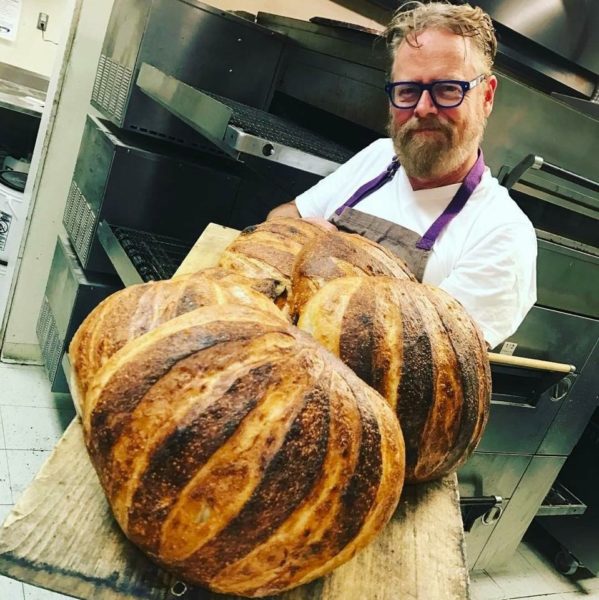 here are some large "Big Balls" (Grande Palle) sourdough. Nice loaf but very hard to bake due to the size.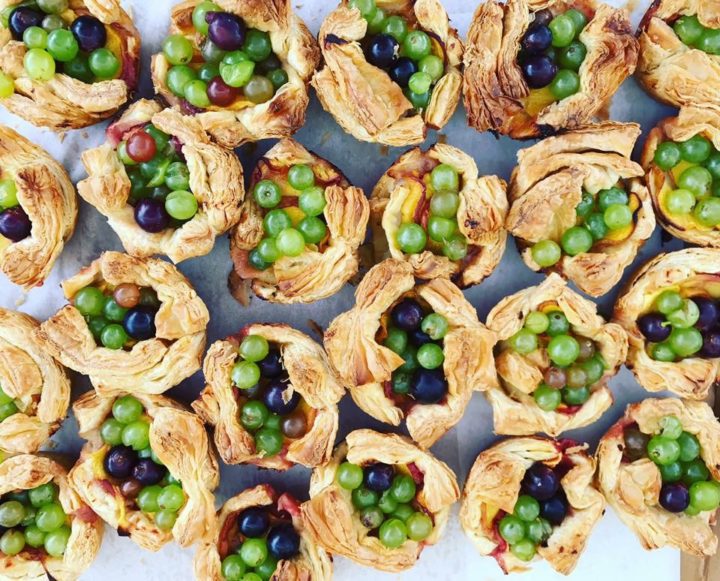 Speaking of puff, here is some peach puff pastry we did with a cherry compote, almond granola and local Cherry Orchard seedless grapes. Bombshell!!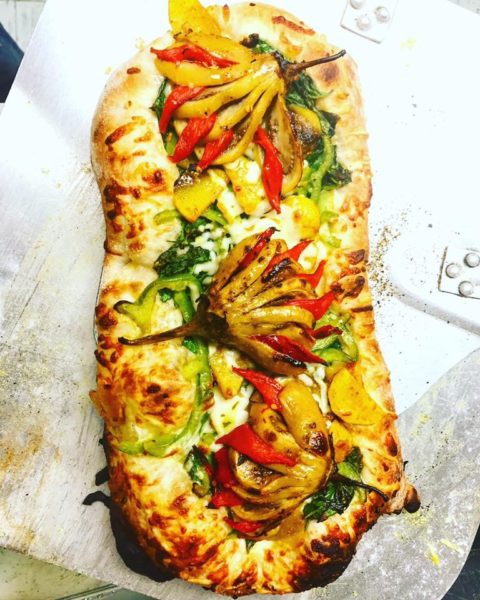 "The rain in Spain falls mainly on the…" Spanish-style Coca with French Vadouval Curried spinach and green pepper, Parmigiano Reggiano, Tumeric-braised Cowdery Farms "Confetti" eggplant, roasted sweet "Toro" peppers and aged mozzarella.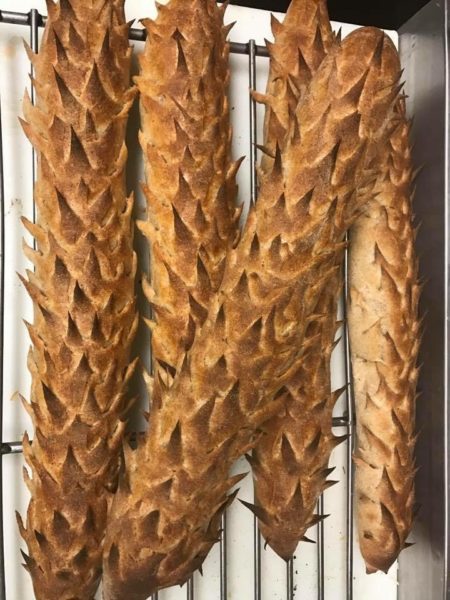 These fun spelt "Draguettes" are really cool but getting poked by one leads to may "F" bombs…Never heard from customers how they ate them. haha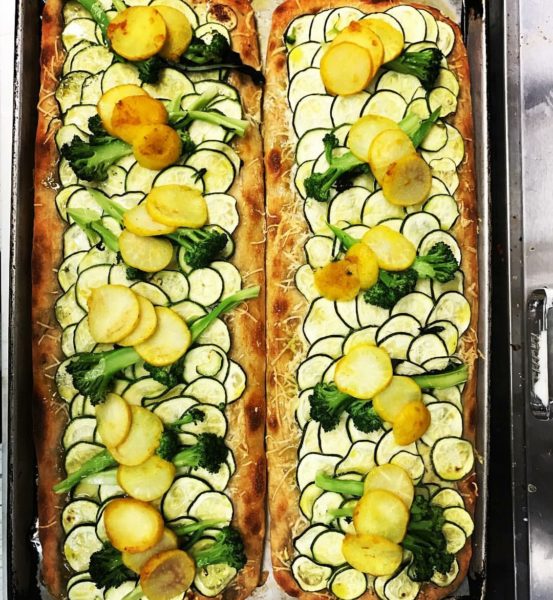 Zucchini …read more
Source:: Pizza Goon