Pizzeria Beddia Review: The 5 Hour Wait For Pizza In Philly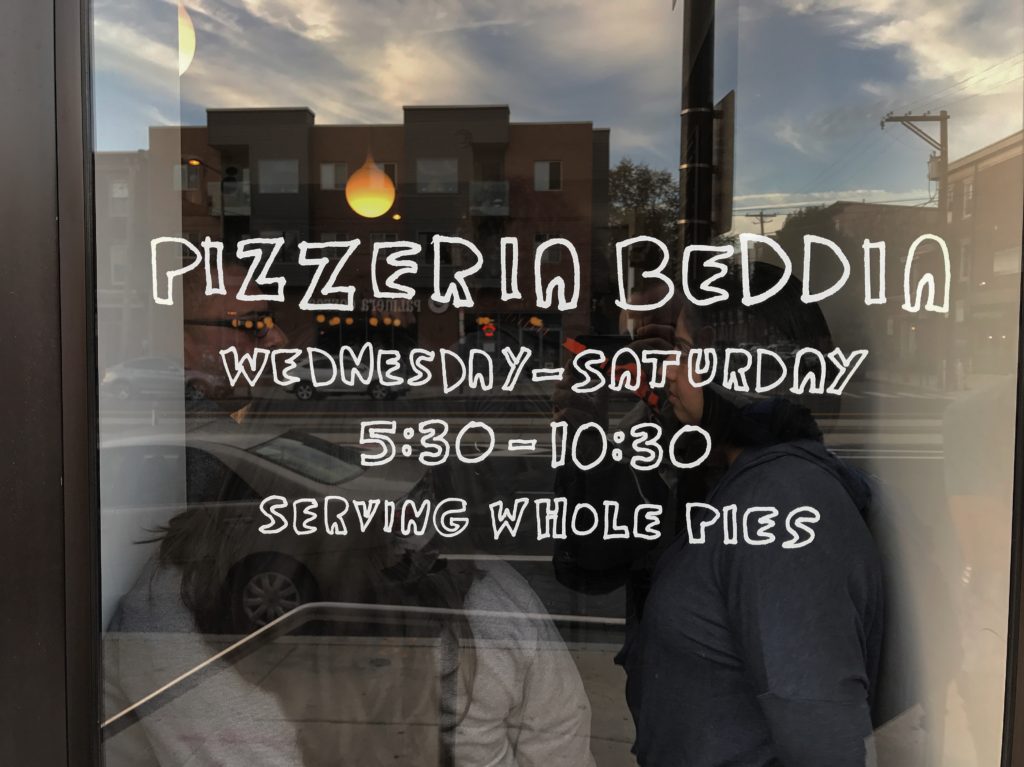 Nearly five years ago, Pizzeria Beddia opened in Philadelphia's Fishtown neighborhood. And in 2015, Bon Appetit named it the best pizza in America. Ever since then, it's been a national phenomenon with pizza fanatics traveling from near and far for a pie.
But Pizzeria Beddia (115 E Girard Ave) is not your typical pizza place. In a decision that is likely, in part, a marketing ploy and, in part, a measure of quality control, Pizzeria Beddia serves just 40 pies per evening. They're only open four nights a week (starting at 5:30PM) and usually sell out immediately. For that reason, lines begin forming hours before doors open. This whole situation exudes a sense of exclusivity.
Before I tell you about my experience there, it's worth mentioning that patrons usually fall into two distinct buckets: those people who love Pizzeria Beddia and those people who hate it. Those people who love it, I imagine, are people who relish the entire experience. They get a rush from standing out in the cold, drinking beers, knowing that they're about to dig into a somewhat limited food item. These people may tend to subconsciously overrate the pizza itself.
And the people that hate it? These people have fundamental issues with the way that Pizzeria Beddia operates. They may underrate the pizza as a result of the time and effort needed to try it.
I don't typically look at Yelp reviews, but it is very clear which bucket people fall into from a quick scroll through the Pizzeria Beddia page:
"Easily the best pizza I've ever had. I was first in line and showed up at 3:30" – Ben C (6/22/17)
"Best pizza in America. AMERICA. Not just Philly, our entire country" – Michelle P (10/31/16)
"Save yourself time and money and avoid this hipster hype with no pay …read more
Source:: I Dream of Pizza