Review: "Pie For The People" In The Mojave Desert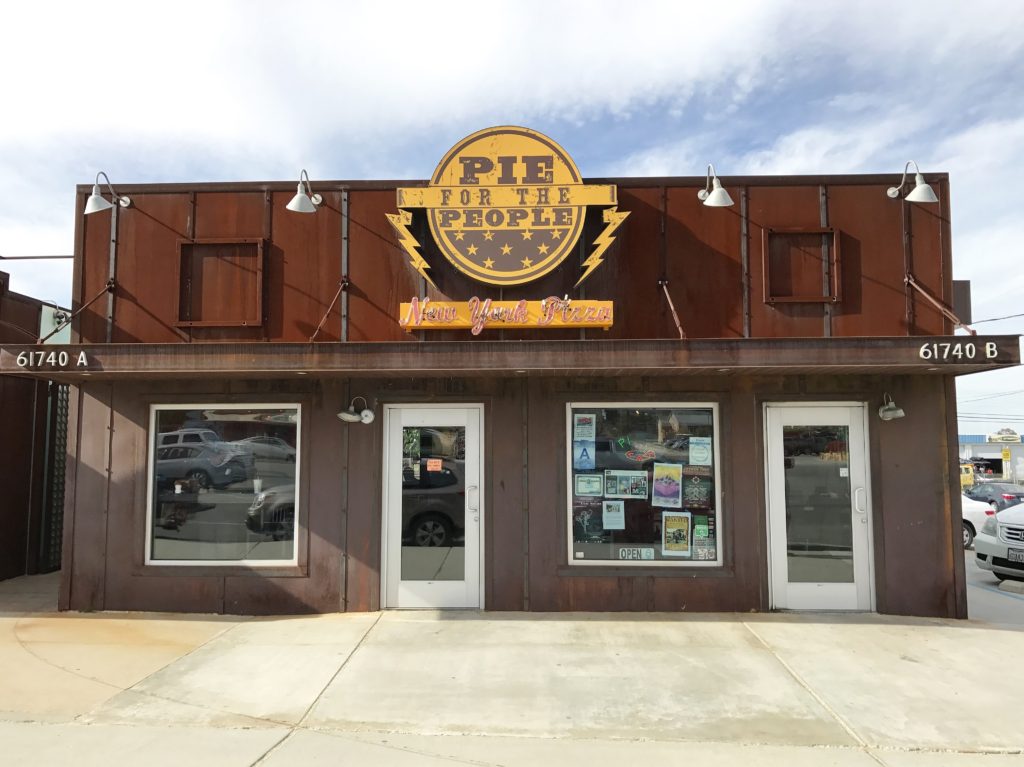 My wife and I recently took a trip to Joshua Tree National Park which is located about three hours east of Los Angeles (or, you know, maybe seven hours depending on traffic). There is no food available for purchase in the park and we didn't adequately stock up before setting out on a couple of hikes. So as the sun began to set over the Californian desert, there was nothing I was craving more than a slice of pizza.
Lucky for me, just outside of one of the park entrances, is a well regarded pizza spot: Pie For The People (61740 Twentynine Palms Highway).
There are actually three entrances to Joshua Tree — two north entrances in Joshua Tree Village and Twentynine Palms, and one southern entrance in Cottonwood Springs. Pie For The People is located by the Joshua Tree Village entrance. So, pro tip: that's where you want to exit from so you can fill up on pizza after a day in the park.
The pizzeria is funky which is exactly how I would describe the vibe in this part of town. The pies feature trippy names like Go Westo My Pesto, Wookie, and David Bowie — which are scrawled in colored chalk on a blackboard. The walls are adorned with desert inspired art (available for purchase!). There is a spacious back patio with space heaters. And the laid back staff is friendly and in no rush (the wait time for a fresh pie when we were there was 35 minutes).
When you enter, you must place your order at the front counter. There are 18 specialty pies on the menu, some of which you can order by the slice, based on their availablity. Otherwise, you can order a 10 inch pie (which runs about $12.50) a 16 inch pie (about $17.50) …read more
Source:: I Dream of Pizza