Review: Five Points Pizza Makes Its Mark In East Nashville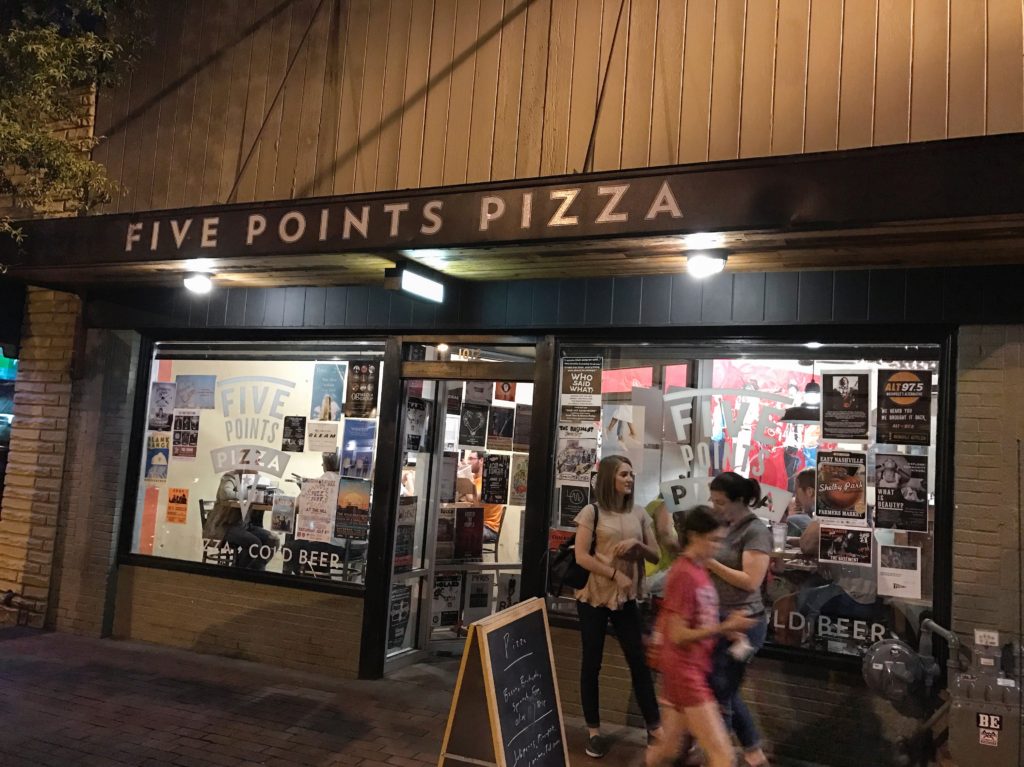 I recently returned from a roadtrip through a handful of cities in the South and Midwest. The itinerary began in Memphis and from there I visited Nashville, Louisville, Chicago, Madison and Milwaukee. I made sure to try pizza at least one time in each state (I also had to leave room for some barbecue, bourbon and fried cheese curds along the route).
My first pizza stop was in Nashville, Tennessee at a place called Five Points Pizza (1012 Woodland Street). The restaurant is actually located in a neighborhood called Five Points in East Nashville, hence its name.
The pizzeria is actually two adjacent spots — a proper sit-down restaurant and a space for take out. In a city where the music plays until the sun comes up, Five Points certainly caters to a late night crowd. The sit-down restaurant is open until 11PM each night and on Friday and Saturday it stays open until midnight. The space for take out is open until 1AM each night and stays open until 3AM on Friday and Saturday. And while this isn't the best pizza you'll ever eat, it's certainly a step up from anything you might find along Broadway, Nashville's main strip of bars and honky-tonks.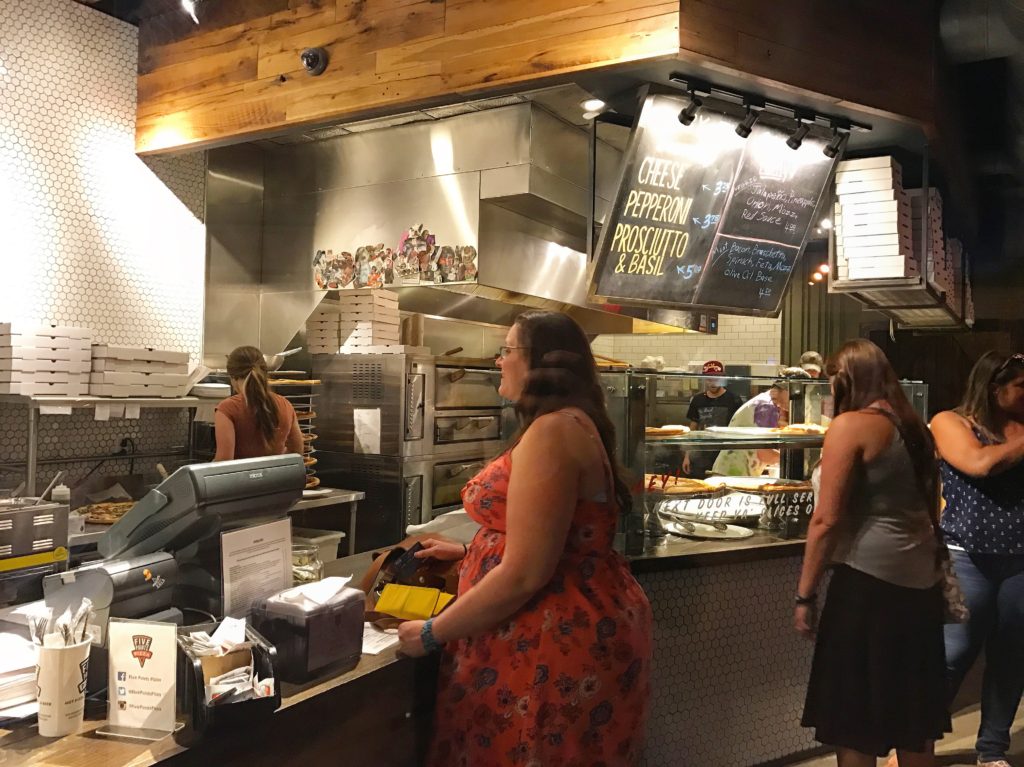 When I arrived around Sunday at 8PM there was a line for take-out and a 30 minute wait for a table. The menus are the same in both spots and my group decided to dine in. You can order any of their approximately 20 whole pies in either spot. And you can also order one of five slices: cheese ($3.25), pepperoni ($3.75), and prosciutto & basil ($5) are always offered, …read more
Source:: I Dream of Pizza