Bocce + Pizza: A Perfect Combination In Union Square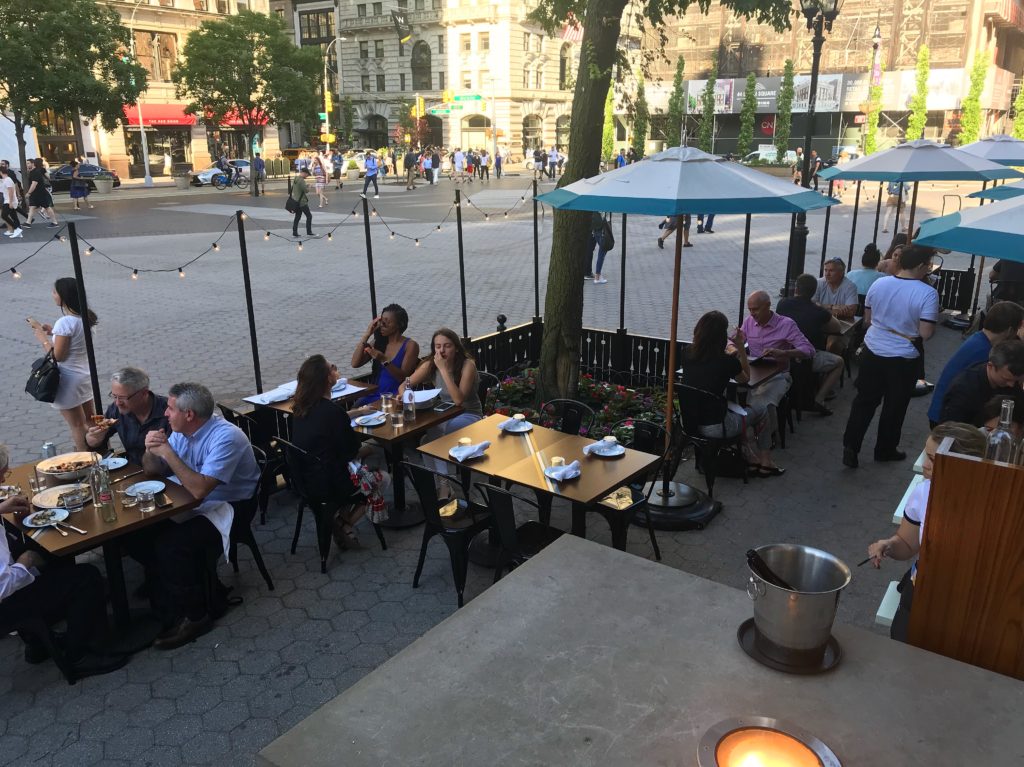 If you wanted to concoct a recipe for the perfect summer evening in New York City it might include pizza + drinks + bocce — all offered up in an iconic open-air metropolitan setting. Well let me introduce you to the aptly named Bocce USQ (20 Union Square West) which recently took over a seasonal lease on the Union Square Pavilion, a structure than was built nearly a century ago but has seldomly been open to the public in recent years (NYC Parks Department offices are located below ground, as is the restaurant's kitchen). The space was home to hotspot Luna Park until 2007. And remained unoccupied until a temporary restaurant (The Pavilion), opened for the season last summer.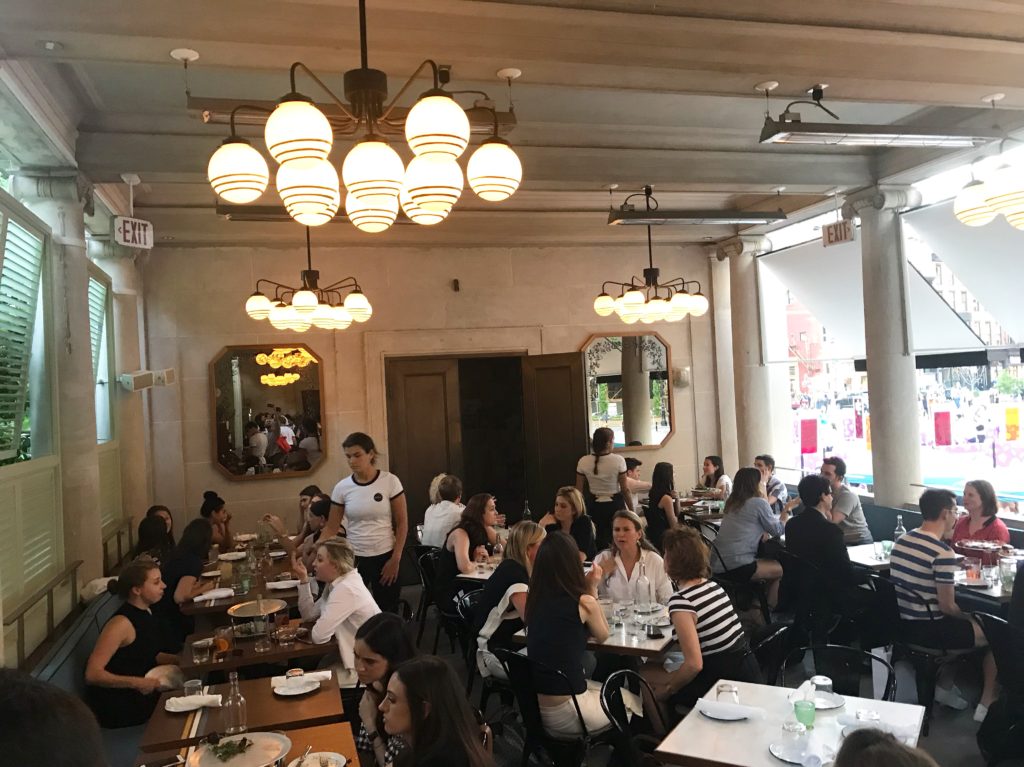 I've walked by the Pavilion some 10,000 times over the past 15 years (I lived around the corner from Union Square until recently, so likely passed by 4-5 times per day on average). But I never imagined that the structure could be transformed into such a majestic setting inside. The restaurant was packed on a recent Thursday evening. Which you should expect as long as the weather is nice (there is "covered" seating inside the Pavilion, but it wouldn't be pleasant to dine there once the temperature dips). Additional seating (and a bocce court) area located out front of the Pavilion.
My friend and I were quoted a wait time of about 90 minutes when we arrived around 6:30PM. And when we checked back 90 minutes later, we were seated right away. The place itself is casual. But as the night wore on, the clientele transformed from an "after work" crowd to couples on dates and larger groups dressed for a night on the town. The best (or …read more
Source:: I Dream of Pizza