Beebe's @ The Boro Hotel: Hip Pizza In Queens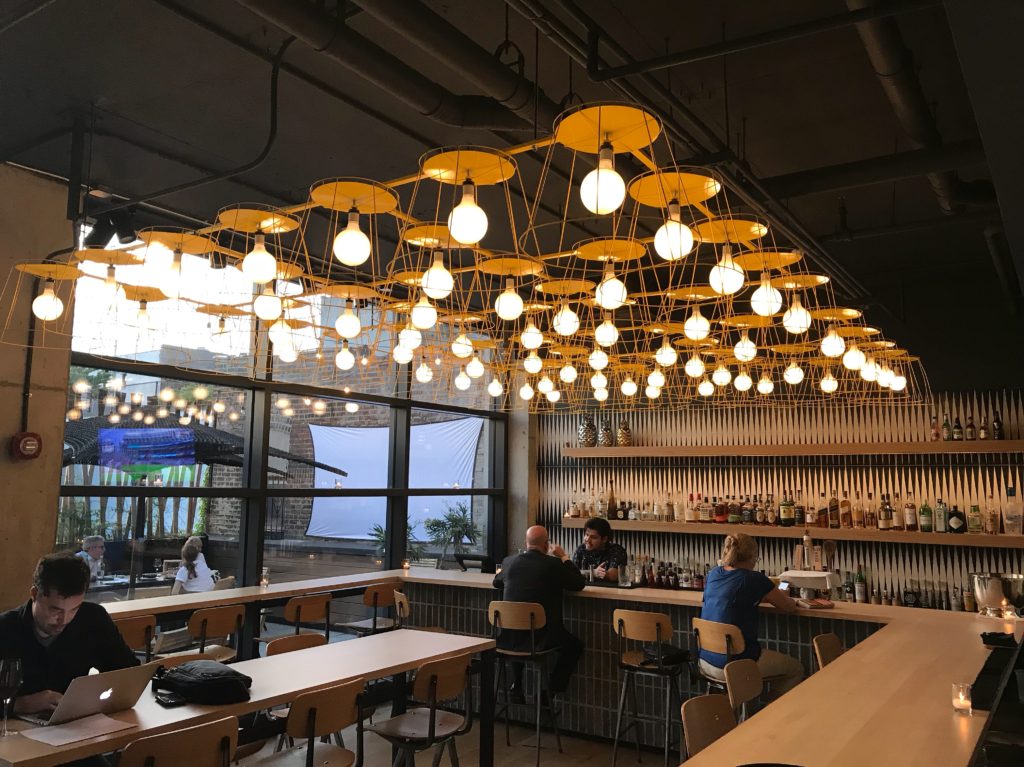 If you dine out at restaurants frequently — especially in New York City — you've probably noticed a particular trend over the past few years: more and more dining establishments are opening in boutique hotels.
This set up provides many advantages for both the hotel (attracting visitors) and the restaurant owners (little to no overhead costs). The resulting partnership often leaves diners with high quality food options in unique spaces. And that's exactly what's happening at The Boro Hotel in Long Island City, Queens which houses Bebee's (38-28 27th Street) in its lobby.
Enter the restaurant and to your right is a bar space where patrons can grab a cocktail or pop open their laptop at a communal table. To your left, is the main dining room, with floor to ceiling west facing windows — providing perfect illumination in the evenings, as the sun sets over Manhattan. Although only 30-40 people can fit inside, the restaurant more than doubles when the weather is warm and they can utilize their patio.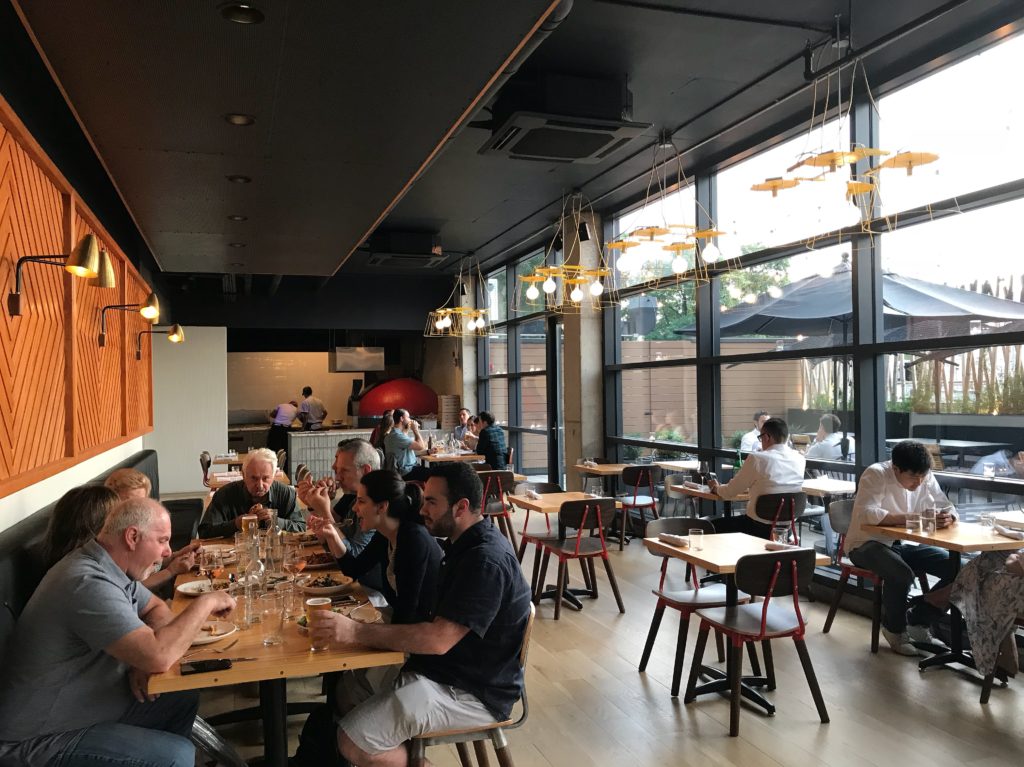 If this space were in Manhattan, it would be packed to the brim on a beautiful summer evening. But alas, it is in Queens — a five block walk from the N/W trains at 39th Avenue. This is not to say that Long Island City can't support a restaurant like this. But I have to question what the hotel vacancy rate is in the middle of the week. You would think that a healthy percentage of potential diners here might be hotel guests. This is not exactly destination-worthy pizza we're talking about. There were a handful of people enjoying dinner on a recent Wednesday evening. So maybe this is a good spot to escape the crowds.
<img src="http://idreamofpizza.com/wp-content/uploads/2018/06/IMG_8571-1024×767.jpg" …read more
Source:: I Dream of Pizza